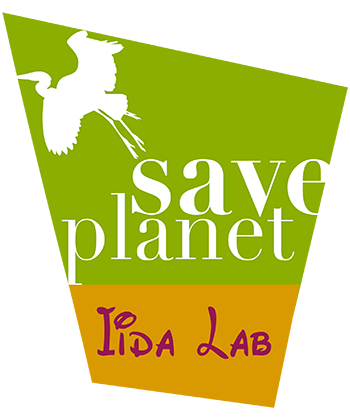 Waste not,
Want not.
Climate change, Environmental responsibilities.
The earth's environment will undergo great changes within our own lifetime if we keep consuming fossil energy on such a massive scale as we are doing now. The earth's environment could drastically change in our children's era due to global warming. "What about the generation of atomic power?" We worry that we are dumping atomic waste caused by our wastefulness on to our children or our grandchildren, or even that we are passing the problem on to their descendents some thousands of years in the future. Although an individual person possesses only limited power, we feel that the time has arrived when we must start moving towards a "sustainable society for the future."
Human beings are really just creatures who are supported by the ecological food chain, although we supposedly possess higher intelligence compared with the other creatures that inhabit the earth. Thus, we must start to think more seriously about the global environment….
If oil use increases, if CO2 emissions increase, and if we don't concern ourselves about climate change, then biological diversity will decrease significantly with unknown ecological consequences. In fact, around 100 species go extinct each day. One-hundred. I know—this figure is so high that it is hard to believe.
Improvements in energy and environmental problems cannot progress at a sufficiently high pace to make a difference sometime today or tomorrow. Therefore, proactive studies that look ahead for some tens of years are necessary. From a material's standpoint, not only steps to ensure future resources, but also studies of materials that could maximize energy conversion efficiency are required. From the view point of environmental conservation, studies of materials that represent a low environmental burden are needed. There is now a trend towards the prohibition of some poisonous materials that were previously permitted to be used in small amounts, irrespective of how desirable their performance is.
At our laboratory, we have been developing materials for energy conversion to tackle the global warming that is being caused by the mass consumption of fossil fuels. In particular, considerable weight is currently being placed on the study of materials for power generation from exhaust heat. Using these materials, heat energy, which is the final phase of energy consumption, can be recycled into electrical energy. Concurrently, we have also been pursuing environmentally friendly semiconductor energy conversion materials, while studying environmentally "low-load" production processes. Environmental semiconductors are semiconductor materials that are abundant on the earth and which comprise of materials that are friendly to living creatures and to the environment.
Climate change is a real problem, so we are taking real action.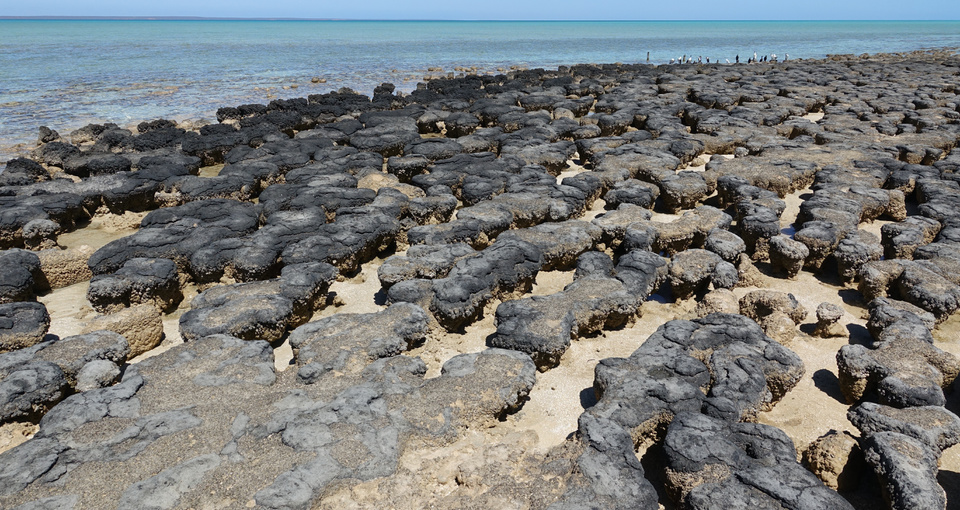 Stromatolites (Cyanobacteria).
~3,000 bilion years ago, natural environmentally, our life all began here.
Hamelin Pool, WA, Australia.
Iida laboratory is here...
Tokyo university of science
Dept. materials science and engineering
6-3-1 Niijyuku, Katsushika-ku, Tokyo 125-8585
Laboratory building 9th floor
TEL/FAX: 03-5876-1417
Train station:Kanamachi station (JR Joban-line, local service [JL] / Tokyo Metro Chiyoda-line [C])
8 min. walk from the Kanamachi station